Happy Hour!
For a limited time get 100% more Rubies in the Online Shop 27.March 22:00 until Saturday 28. March 22:00 GMT! Click on HAPPY HOUR to see all bonuses!
Take up this chance while the special offer is still available! Rubies are utilized in-game as a currency to be exchanged for many useful items and to beautify your amazing islands, such as:
Uncut Rubies
Production goods
Buffs
Ships and their upgrades
Coins
Buildings
Islands and island slots
Special Offer Promotional Quest 29 March
28.03.2015


Don't miss the new Promotional Quest this Sunday, 29th March and check your Questbook. While the quest is active, you'll have a chance at buying the Football Field in the Shop! >more information<
Website Update [complete]
27.03.2015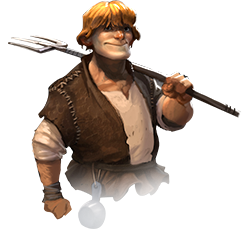 Update: The update has been done successfuly. 12:00 GMT
---
Currently we receive reports that some players are not able to login. IT is informed and is already working on a solution.We will keep you updated.
Day: Friday, 27th of March
Game: Remains online
Affect:It might prevent you from logging into the game. All users who are online during this period will remain online.
Developers Diary: Easter Event 2015
27.03.2015

Right before the start of the week-end, with lots of preparations to do for the upcoming Easter days, it is time to bring the Easter spirit to Anno Online. A new Adventure Island, new Quests, new Achievements, Guild and Individual Rankings and many items will be included.



Interested in more information?
Take a look at the Dev Diary in the >forum<
Annotastic Treasures!
26.03.2015

The new Annotastic Treasures have been introduced in the forum to reward nice contributions from the Anno Online Community with 1400 uncut Rubies.
Find all information about this new Community Event in the > forum <